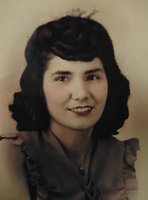 Katherine Loomis
Mrs. Katherine Loomis

Millers Mills - Mrs. Katherine Loomis, 95 years, of 117 Casler Rd, West Winfield, passed away on Thursday, August 10, 2017 at Alpine Rehabilitation and Nursing, Little Falls.

She was born on Wednesday, February 15, 1922 in Frankfort, the daughter of the late Vito and Angelina Cacciatore. She attended Frankfort schools and graduated from Franfort High School with the class of 1940. She was married to Arthur Loomis in 1952 in Frankfort. Mr. Loomis passed away on July 5, 1981.
Katherine is survived by three sons and two daughters in law, Robert Loomis of Toronto, Alan and Pamela Loomis of St. Johnsville and Monte and Robin Loomis of Ilion; two daughters and one son in law, Angela Massey of Ilion and Marguerite and Michael Daum of Richfield Springs; one brother and sister in law, Vito and Laura Papa, Jr. of Ilion; her sister in law, Jean Papa of Frankfort; twelve grandchildren, six great grandchildren, three great grandchildren and several nieces, nephews and cousins. she was predeceased by her daughter, Emmeline Carpenter in 2013 and two brothers, Amelio Papa and Angelo Papa.

Her funeral will be hald Tuesday morning at 10:00 AM in the V.J. Iocovozzi Funeral Home, Inc. 203 Second Avenue, Frankfort, with the Rev. Robert Wollaber, officiating. Interment will be in Mohawk Cemetery.

Calling Hours will be held on Monday, August 14th from 4:00 to 8:00 PM in the V.J. Iocovozzi Funeral Home, Inc. 203 Second Ave., Frankfort.

Expressions of sympathy may be place on Katherine's online memorial page by going to www.iocovozzifuneralhomes.com