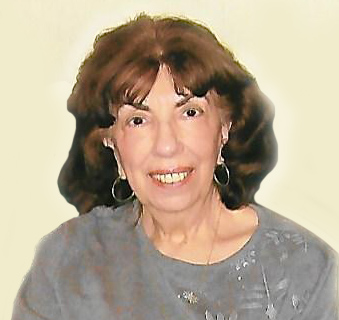 Maryann Balaska
Maryann Balaska

Ilion - Mrs. Maryann Balaska, 75, of Barringer Rd. passed away peacefully on Sunday, October 8, 2017 at her home.

She was born on February 28, 1942 in Ilion, the daughter of the late Philip and Rose Galvano Rolchigo. She attended Frankfort Schools and graduated from Frankfort-Schuyler High School with the class of 1959. She completed Weaver Airline Personnel School and took various courses at Griffiss Air Force Base throughout the years to further her career. She also attended Utica College.
Maryann was married to Robert Balaska on June 30, 1973 in her parent's home by the Justice of the Peace. Robert passed away on January 8, 2001. Maryann retired after a long, successful career at Griffiss Air Force Base in Rome. Following her retirement, she worked part time in the evenings at Walmart in the men's clothing department.
She was a member of the Red Hat Society, the Catholic Daughters, Stonecroft Ministry's Christian Women, the Bible study group with the Church of the Annunciation, as well as a lector and collection counter. She also volunteered as a Religious Education Teacher. She was an active member of a bowling league at State Bowling Center in Ilion, and a part of The National Active and Retired Federal Employees Association.
Maryann was always putting others before herself and was very giving. She had a strong faith in God. She had many enjoyable adventures with her daughter, Rosanne, which included; dinners, travel, shows, and quality time together. The two would take daily walks, along with her grand-furbaby, Lucky. She appreciated each day God gave her and always took time to enjoy the little things in life; like drinking her coffee outside in the sun by the pool. She was always on the go and was very active in the community. She had a heart of gold and an unmistakable sense of humor. Maryann could light up any room with just her presence.

Maryann is survived by her beloved daughter and best friend, Rosanne Balaska and her grand-furbaby, Lucky of Ilion; one brother and sister in law, Philip and Diane Rolchigo of Frankfort; her companion, George Calicchia of Ilion; two step daughters and their spouses, Karen and Mike O'Donnell and Michelle and Jerry Mayer of MI; and several aunts, uncles and wonderful cousins. Along with her husband Robert, Maryann was predeceased by her step-daughter, Carla Chester.

Her funeral will be held Saturday morning at 9:45 AM from the V.J. Iocovozzi Funeral Home, Inc. 203 Second Ave. Frankfort and at 10:30 AM in the Church of the Annunciation, 50 West St. Ilion, where a Mass of Christian Burial will be celebrated by the Rev. Paul Catena. Interment will follow in Mt. Olivet Cemetery, Frankfort. Calling hours will be Friday evening from 5-8 PM in the V. J. Iocovozzi Funeral Home, Inc. 203 Second Ave., Frankfort.

Expressions of sympathy may be place on Maryann's online memorial page by going to www.iocovozzifuneralhomes.com