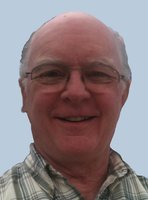 Albert F. Lawrence
Albert F. Lawrence Esq.

Greenfield Center - Herkimer – Mr. Albert F. Lawrence, Esq., 76, of 209 N. Prospect St., Herkimer, passed away on Monday, December 25, 2017 in the Washington Center.

He was born on Thursday, January 16, 1941 in Herkimer, the son of the late Albert and Gertrude (McCarthy) Lawrence. He attended St. Francis De Sales School and graduated from Herkimer High School with the class of 1959. He later attended and graduated from Colgate University in 1962 and received his Juris Doctorate from Syracuse University School of Law in 1965. Al was at one time married to Sara Hecker of Tarrytown and later to Patricia Blackburn of New Hartford. Patricia passed away in November of 2014. He was in the Production Department of Columbia Records for many years and later served in Family Court in Herkimer, Oneida, Warren and Saratoga Counties. Following his retirement, he opened Albert Lawrence Attorney at Law, Saratoga. He was a communicant of St. Francis De Sales Church, Herkimer, a member of the NYS Bar Association, the Herkimer County Bar Association, the Oneida County Bar Association, the Saratoga County Bar Association and the Warren County Bar Association.

Al is survived by his two daughters and sons in law, Jessica Lawrence and Michael Saliba of Manhattan and Jennifer and Daniel Balevre of Saratoga; four grandchildren, Olivia Saliba, Michael Saliba, Henry Saliba and Atlanta Balevre and several cousins.
His funeral will be held Friday morning at 10:15 AM in the Petykiewicz, Iocovozzi & Burns Funeral Home, 329 S. Washington St., Herkimer and at 11:00 AM at St. Francis De Sales Church, N. Bellinger St., Herkimer, where a Mass of Christian Burial will be celebrated by the V. Rev. Mark Cunningham, pastor. Spring interment will be in Calvary Cemetery. Calling hours will be held on Thursday, December 28, 2017 from 4:00 to 8:00 PM at the Petykiewicz, Iocovozzi & Burns Funeral Home, 329 S. Washington St., Herkimer.

Expressions of sympathy may be place on Albert's online memorial page by going to www.iocovozzifuneralhomes.com