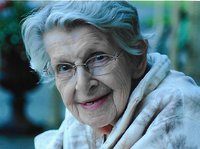 Betty J. Bongiorno
Mrs. Betty J. Bongiorno

Mohawk – Mrs. Betty J. Bongiorno, 90, passed away on Thursday, February 1, 2018 at the Mohawk Valley Healthcare Center.

Betty was born on September 19, 1927 in Eaton Township, Tunkhannock, PA, the daughter of the late John and Amy Ney Myers. She attended a one room school house in Eaton Township and graduated from Ilion High School with the class of 1946. Betty was married to Dominick Bongiorno on April 17, 1948 at St. Mary's Church, Frankfort. He passed away on August 6, 1992. Betty was employed by W.T. Grants and later General Electric, Utica until her retirement in 1989 after 30 years of service. She was a communicant of Our Lady Queen of Apostles Church and a member of the VFW Aux., the Frankfort American Legion Aux. and the Young at Heart Senior Citizens. Betty loved to read, play bingo, crochet and knit. She loved her family and enjoyed cooking for them, especially chicken and dumplings and baked trays of cookies. Betty was very involved with her grandchildren, attending all of their sporting events and school functions. If she could say to her family and friends one last thing, it would be to buy a lottery ticket and don't forget to vote.

Betty is survived by her sons, Nicholas Bongiorno and his wife, Deborah of Springfield, VA, Dominick Bongiorno of Mohawk and Ronald Bongiorno and his companion, Tiziana Roschello Trent of Utica; one daughter, Janine Bongiorno Halpin and her husband, David of Rome; ten grandchildren, Ronald, Vincent, Bethany, Daniel, Alexandria and her husband, Dave Davis, Katherine and her fiancée, Ian Anderson, Mara, Kelsie, Stephanie and Melissa; five great grandchildren, Kylie, Leena, Levi, Luca and Benjamin; two daughters in law, Sue Ellen Bongiorno of Herkimer and Debbie Bongiorno of Mohawk; her in laws, Frances Bongiorno, Theresa Bongiorno, Mary Bongiorno and Clarence Petty and several nieces, nephews and cousins. She was predeceased by her brother, Edward and his wife, Doris Myers and her sisters, Elaine Kay Myers, Doris Petty and Charlotte and her husband, Ralph Lane.
Her funeral will be held Monday morning at 9:45 from the V.J. Iocovozzi Funeral Home, Inc. 203 Second Ave. Frankfort and at 10:30 in Our Lady Queen of Apostles Church where a Mass of Christian Burial will be celebrated by the Rev. Paul Catena, pastor. Spring interment will be in Mt. Olivet Cemetery. Calling hours will be Sunday from 1-5 at the V.J. Iocovozzi Funeral Home, Inc. Members of the Young at Heart Senior Citizens will meet Sunday afternoon at 2:15 at the funeral home for services.
In Lieu of flowers, contributions in Betty's memory may be made to the Michael J. Fox Foundation, P.O. Box 5014, Hagerstown, MD 21741-5014. Envelopes will be available at the funeral home.
Expressions of sympathy may be place on Betty's online memorial page by going to www.iocovozzifuneralhomes.com