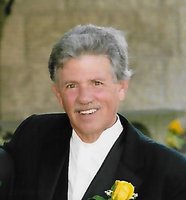 Rocco J. Losito, Jr.
Rocco J. Losito, Jr.
Salem, OH – Herkimer, NY - Rocco J. Losito, Jr., 63, of Salem, formerly of Herkimer, passed away on Sunday, December 17, 2017 at St. Elizabeth's Youngstown Hospital in Youngstown, OH with his loving wife by his side.
Rocco was born on August 31, 1954 in Herkimer, NY the son of the late Rocco and Josephine Rose (Volpicello) Losito. He attended Herkimer Schools and graduated from Herkimer High School with the Class of 1972. He graduated from Villanova University and then continued his education in pursuit of a PhD at Carnegie Melon, Lehigh and Pittsburgh University where he also received several Masters Degrees. He retired from Dupont after 35 years of service. He then went on to Lazy Boy, Alcoa, Merck, General Electric and Delphi as a quality engineer. Rocco had several patents throughout his career. His love of education was an inspiration to others during his life. Rocco had a great love for storytelling that will be missed along with his great sense of humor. Rocco was a highly intelligent individual. He was a master at trivial pursuit, almost making it unfair for other players as he would know every answer to the questions. One of his many hobbies was cooking and making his famous meatballs. He enjoyed working with stained glass, a lost art. He took pride in all the renovations he did to his houses. His proudest moment was becoming a father to his only child, Rocco III. Later in life, he became a dad to his best friends, his four-legged buddies, Fluery and Dusty. He found love and comfort from his best buddies daily.
Rocco is survived by his beloved wife of 22 years, Karen Hauck-Losito of Salem, OH, formerly of NY; his only son, Rocco III (Catherine) Losito of Brooklyn, NY; one brother, David (Marybeth) Losito; one sister, LuAnn (Ed) Losito-Bucciero; his mother-in-law, Frances Hauck; sisters-in-law and their spouses, Christine (Ed) Grabski, Mary Jo (Bill) Parker, Ann (Dan) Marcano and Elizabeth Hauck; his brothers-in-law and their spouses, William (Heather) Hauck, Thomas (Linda) Hauck, Michael (Cora) Hauck, Fritz (Judy) Hauck, Steven (Danielle) Hauck and Jeffery (Tonya) Jones; 3 Grandchildren; 35 nieces and nephews and 19 great nieces and nephews. Rocco was predeceased by his parents and his father-in-law, Fred Hauck in 2016.
Services will be held on Saturday, December 23, 2017 at 10:00 AM at St. Mary of Mt. Carmel/Blessed Sacrament Parish, 648 Jay St., Utica, where a Mass of Christian Bural will be celebrated by the Rev. James Cesta. Entombment will be in Calvary Cemetery. Calling Hours will be Friday Evening from 4:00 to 7:00 PM at the V.J. Iocovozzi Funeral Home, Inc. 203 Second Ave., Frankfort.
Donations would be appreciated to assist with Rocco's medical expenses. The family would like to extend special thanks to all of Rocco's physicians and the staff of the cardiac ICU unit at Mercy Health/St. Elizabeth Hospital in Youngstown, OH. They would also like to extend their sincere appreciation to the Hampton Inn, Belmonte Ave. OH for their hospitality.
Expressions of sympathy may be place on Rocco's online memorial page by going to www.iocovozzifuneralhomes.com