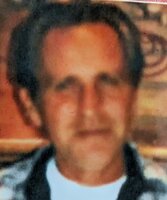 Carmine Peruzzi
Carmine Salvatore Peruzzi
Carmine Salvatore Peruzzi (Carm) of 9719 Sage Creek Drive, Ruskin Florida 33573, passed away Monday, March 13, 2023 at St. Joseph's Hospital, Tampa, Florida.
Carmine was born on June 6, 1938 in Herkimer, N.Y., the son of the late Albert and Catherine Fiato Peruzzi. A grandson of Carmine Salvatore and Emilia Montini Peruzzi and Alessandro and Francesca Maria Mascaro Fiato. He attended Herkimer Schools
He was self-employed, a Master Builder and Master Carpenter. At one time he was offered a job with Disney World, but he declined the offer. Carmine never had to advertise. He told his customer's he guaranteed his work for as long as he lived. "If you find a problem, call me and I will fix it at no charge. "He never received a call"!! Carm loved going to Casinos! He was drafted by the U.S. Army, and served in Baugarten, Germany and was Honorably Discharged on September 25, 1957.
For the last 4 years, declining with dementia, he was cared for by his sisters, Rosemarie and Mary.
Surviving are his sisters Amelia Peruzzi Schimek, of Campbell, N.Y., Mary Peruzzi, Rosemarie Peruzzi both of Ruskin, Fl., Janet Peruzzi Provino & husband Francis, of Venice, Fl., his ex-wife Carol Marko Peruzzi of Herkimer, N.Y., son Albert Lawrence Peruzzi, daughters Michelle & Diana Peruzzi, all of Tallahassee, Fl., three grandchildren, nieces, nephews, cousins, and special friends, Francis (Bomber) and Rita Macri Varano.
His family has entrusted his care to the Petykiewicz, Iocovozzi & Burns Funeral Home, 329 S. Washington St., Herkimer, NY. Services and burial will be announced at a later date, with burial at Calvary Cemetery, Herkimer, N.Y.
Donations in Carmine's memory may be made to St. Jude's Children's Hospital, 262 Danny Thomas Pl. Memphis, TN. 38105, or a charity of their choice.
Expressions of sympathy may be placed on Carmine's online memorial page by going to www.iocovozzifamilyfuneralhome.com