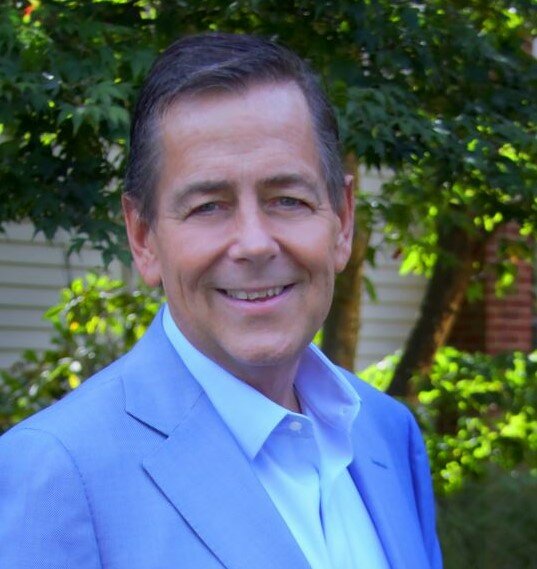 Share Your Memory of
Michael
Obituary of Michael Cole
Please share a memory of Michael to include in a keepsake book for family and friends.
Michael Cole, 59, of Groton, MA, passed away peacefully in his home surrounded by his loving family on January 2, 2022 after a courageous battle with Colon Cancer.
He was born in Syracuse, NY on January 3, 1962. Mike graduated from SUNY Polytechnic Institute/Johns Hopkins with a degree in Electrical Engineering Technology. He married the love of his life, Deborah Caiola on September 3, 1989 and they shared a loving life for 32 years.
Mike spent his long industrious career focusing on business operations. He led Supply Chain Innovation at Black and Decker from 1993 -2001. He was a site manager in Easton, MD and Fayetteville, NC. A notable achievement was implementing a lean six sigma system throughout the company – making it a first of its kind at Black and Decker. Mike and his family then moved to Southern California, where he was the Senior VP of Operations at Harman Consumer Group from 2001-2009. This position gave him exposure to the expanding global market which became a key asset to his career. He has proudly spent the last 12 years helping to save lives as the VP of Operations at ZOLL Medical in Chelmsford, MA. ZOLL is a medical device company that excels in the manufacturing of defibrillators and ventilators. Mike's greatest work achievement was leading ZOLL Operations through the 2020 pandemic and supply chain challenges to deliver the necessary global ventilator needs. His team's resilience and dedication were something that Mike was extremely proud to be a part of.
Mike was always a high energy person who had a thirst for life and lived it to the fullest. He enjoyed coaching his three boys throughout their years playing hockey and treasured memories made with hockey families. Mike valued making memories as the highest form of currency. He particularly cherished time spent with his family and loved taking them on memorable trips and vacations, especially Ocean City, MD.
Mike exemplified the qualities that he wanted to see in the world: kindness, dedication, generosity and perseverance. He strived to live his life with a grace that required humility and strength. Mike had a brilliant sense of comedic timing and his good humor will be missed by all who knew him. He always offered a level of optimism that was honest and sincere which carried over into all that he did. Mike saw the world as it was and despite the challenges that existed, he still looked toward the beauty and wonder as a conscious choice. "There was nothing he couldn't do".
He was a devoted father and loving husband and is survived by his wife Deborah and his 3 sons; Anthony, 29, Justin, 26, Michael, 24. In addition to his wife and children, he is survived by his brother Steven Cole and his wife Michelle, their 2 children Zachary and Rachel, of New Hartford, NY. His mother, Jeanne West and her husband Howard from Clinton, NY, and his brother Jeff Cole. He was predeceased by his father, Dale Cole. Also survived by his in-laws: Angie & Charles Caiola, James, Ella & Julia Caiola, Ron, Ceil, Nicole & Jake Bolar, Frank Caiola and numerous aunts and cousins.
In lieu of flowers, a donation can be made to the Cancer Center at Lowell General Hospital, Team Walk, 295 Varnum Ave, Lowell, MA 01854 or the Addolorata Society, c/o Angie Caiola, 3802 Southside Road, Frankfort, NY 13340
His funeral will be held Saturday morning, January 8, 2021 at 9:45 from V.J.Iocovozzi Funeral Home, Inc. 203 Second Ave., Frankfort and at 10:30 in Our Lady Queen of Apostles where a Mass of Christian Burial will be Celebrated by the Rev. Brian Czelusniak. Interment will be in Mt. Olivet Cemetery. Family and friends are invited to his visitation from 4-7pm on January 7th, 2022 at the V.J.Iocovozzi Funeral Home, 203 Second Ave, Frankfort,
Expressions of sympathy may be placed on Michael's online memorial page by going to www.iocovozzifuneralhomes.com
To send flowers to the family or plant a tree in memory of Michael Cole, please visit Tribute Store
ABOUT US
We, at the Iocovozzi Funeral Homes, are proud to be family owned & operated.
Frankfort
203 Second Ave.
Frankfort, New York 13340
(315) 894-2211
Herkimer
329 S.Washington St.
Herkimer, New York 13350
(315) 866-0732