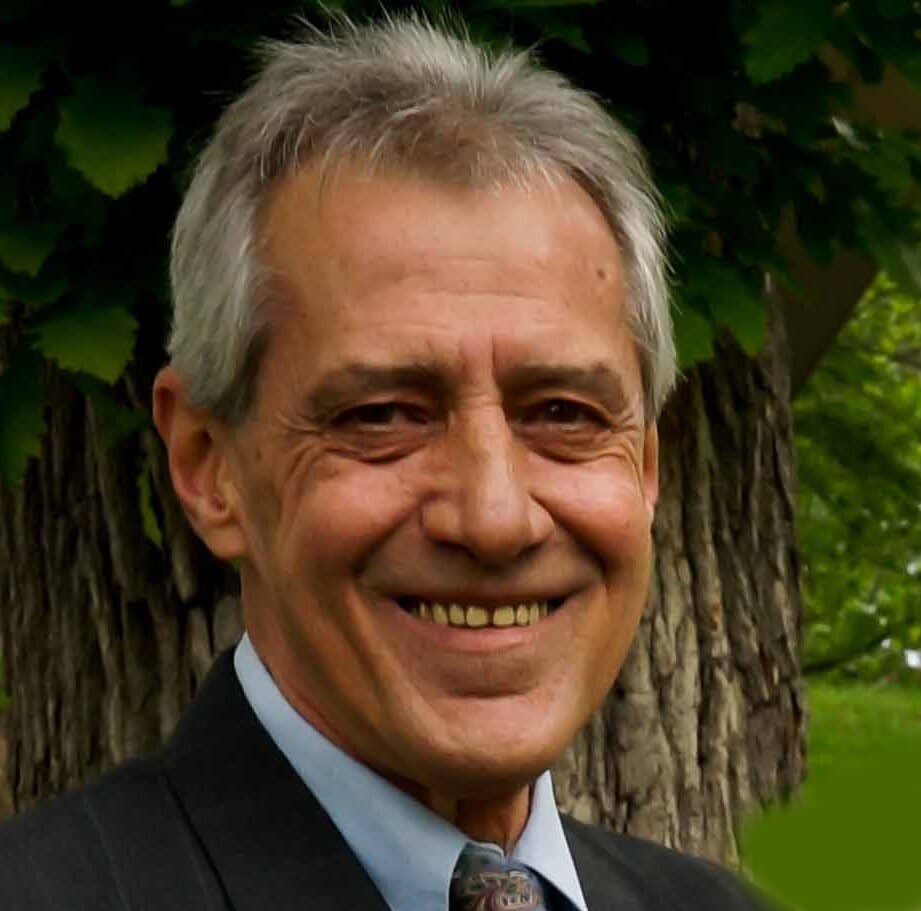 Share Your Memory of
Benedict
Obituary of Benedict Joseph Juliano Sr
Please share a memory of Benedict to include in a keepsake book for family and friends.
Mr. Benedict Joseph Juliano
EAST SCHUYLER - Benedict Joseph Juliano Sr, age 78, of 3855 State Route 5, passed away on Monday, May 8, 2023, at home, Schuyler, with his family by his side.
He was born on September 8, 1944, at Mohawk Valley General Hospital in Ilion, NY, the son of the late Joseph Juliano and of the late Josephine R. (LaParne) Juliano. He graduated from Frankfort-Schuyler Central School, Class of 1964 and attended Mohawk Valley Community College. Previously married to the late Nellie May DiSano, the mother of his 5 sons. On August 26, 2000, he was blessed in marriage to the love of his life and best friend Robin Lynn (Bunce) Juliano at their home, Schuyler.
Ben was owner of many businesses, the most recent being East Schuyler Automotive Sales and Service until he retired 13 years ago. Previously owned, Pro Automotive in West Schuyler and West Frankfort. He worked for several other businesses BJ Excavating Enterprises, Graco Trucking Corp, Smith Brothers of CNY, Juliano Sand & Gravel, Courts Truck Equipment, Mohawk Metals, to name a few. Ben also lived in Golden Gates and Naples Florida, Frankfort NY, Ilion, NY and settled in his current home in East Schuyler, NY. He was a christian, loving husband, and father. Previously a member of St Mary's Church Frankfort, NY where he was an altar boy in his early years and currently a member St Mark's Church Utica, NY.
Ben is survived by his wife, Robin and five sons and two daughters in law, Ben and Sally Juliano of Ocala, Florida, Joseph Juliano of Ilion, NY, Philip and Rachel Juliano of Bloomington, Minnesota, Christopher Juliano of Chow Chilla, California, and John Juliano; his mother in law Pauline Bunce of Schuyler, NY; his brother and sister in law James and Geraldene Juliano of Schuyler, NY; sister in law Rose Juliano of Schuyler, NY; sister in law Tina and Christopher Higgins of Ilion, NY. Known as Papa, he is survived by 14 grandchildren Samantha Juliano, Kimberly Juliano, Rebecca Juliano, Angela Juliano, Michael (Brittany) Juliano, Kyle Juliano, Francesca Juliano, Emersyn Juliano, Luca Juliano, Marlo Juliano, Stephanie (Andrew Sorensen), Christoper Juliano Jr, Giovanni Juliano, and Armani Juliano, 11 great grandchildren Ariana Pontero, Lana Pontero, Emma Smich , Connor Bennett, Grace Bennett, Jamerson Bennett, Brayden Sorensen, Noah Sorensen, Ava Juliano, Kiley Juliano, Taylor Elizabeth Becker. He is also survived by many nieces and nephews and cousins. His fur babies Nina Marie, Reno G, and Missy D.
He was predeceased by his parents, father in law, Carl Bunce, brothers and sister in laws: Frank and Anne Juliano, Joseph and Maria Spatola, F.Joseph Juliano, Salvatore Juliano, Anthony Juliano, and sisters and brother in laws: Betty and Charles Wilkinson and Josephine and Rosario DiGristina. His buddies: Eddie Lints, Bill Sypeck, Joe (Butch) Liaciono, Roger Maida, Dennis Clark. His fur babies Max, Nikko, Natosha, Baron, and Quincy.
Back in the day Ben enjoyed bowling and was on several teams at Thurston's Bowling Alley in Frankfort, NY. Ben enjoyed his classic cars and trucks (as he restored many), in his early days he played Bass Guitar in several bands and car racing. He was an avid fan of Nascar's Dale Earnhardt Sr, NY Giants, NY Yankees and movies/series, The GodFather, The Virginian, Mike Hammer, James Garner, and books by James Patterson among his favorites. He enjoyed music and dancing, which is how he met his wife Robin. He knew how to get a party started wherever he went and whoever he was with. He enjoyed a variety of music among his favorites Roy Orbison, Huey Lewis and the News, Heart, Alan Jackson and others. His visits to Vinny for a haircut and Viti's Friendly Bake Shop for fresh bread.
Ben loved his home, family, the simple life, and was proud of his boys. He loved home for the holidays where he would host the family gathering, especially at Christmas when the house was decorated and the fireplace was burning. He loved home cooked meals over going out, mowing the lawn, having a garden, home wine making hobby with his wife, friends at the campfire or home bar, travels to Atlantic City and Las Vegas, his favorite being the slot machines (lovingly known as Slot Machine King). Any time and adventure with Robin and his boys was at the top of the list. He also enjoyed trips with Robin to Vineland, NJ to visit his late brother Joe Spatola, nieces Joanne Gibbons and Antoinette and her husband, Ruben Ocasio, who he carried a special fondness with. You always knew where you stood with Ben. He was proud to be an American and his Sicilian heritage, "American made from the finest Italian Parts". Ben will be long remembered and surely missed as there is a lifetime of stories and memories each shared with him.
A very special thank you to Hospice Nurses Ann, Angela, Irene, Jan for his care. Hospice Chaplain Wally and Deacon Richard Prusko for anointing, communion, and prayers. We also thank everyone around the family during this time that helped in many ways - Judy Applegate, Geraldine Elthorp, John Kravec, Chad Cool, Mark Cook, Joanne Johnson, Daniel Briggs, Chris Higgins and others. His son Chris Juliano, sister in law Tina Higgins, and mother in law Pauline Bunce, provided support and care to both Ben and Robin around the clock during Ben's last days that words can't express the heartfelt gratitude. Many blessings for all those who prayed for Ben and his family during his illness.
His funeral will be held Saturday morning at 9:00 AM at St Marks Church 440 Keyes Road Utica, a Mass of Christian Burial will be celebrated by the Rev. Eduardo Pesigan and assisted by Deacon Richard Prusko. Interment will be in Mt. Olivet Cemetery. Calling hours will be Saturday morning 8:00-9:00 at St Mark's Church prior to the Mass.
In lieu of flowers, send memorial donations to St. Mark's Church, 440 Keyes Road Utica 13502, Our Lady Queen of Apostles Church, 412 S. Frankfort St., Frankfort, NY 13340 Herkimer County Humane Society, Herkimer County Humane Society, 514 State Route 5S, Mohawk, NY 13407 or Hospice And Palliative Care Inc New Hartford 4277 Middle Settlement Road, New Hartford New York, 13413. Envelopes will be available at the church vestibule.
Expressions of sympathy may be placed on Benny's online memorial page by going to www.iocovozzifuneralhomes.com
To send flowers to the family or plant a tree in memory of Benedict Juliano Sr, please visit Tribute Store
ABOUT US
We, at the Iocovozzi Funeral Homes, are proud to be family owned & operated.
Frankfort
203 Second Ave.
Frankfort, New York 13340
(315) 894-2211
Herkimer
329 S.Washington St.
Herkimer, New York 13350
(315) 866-0732