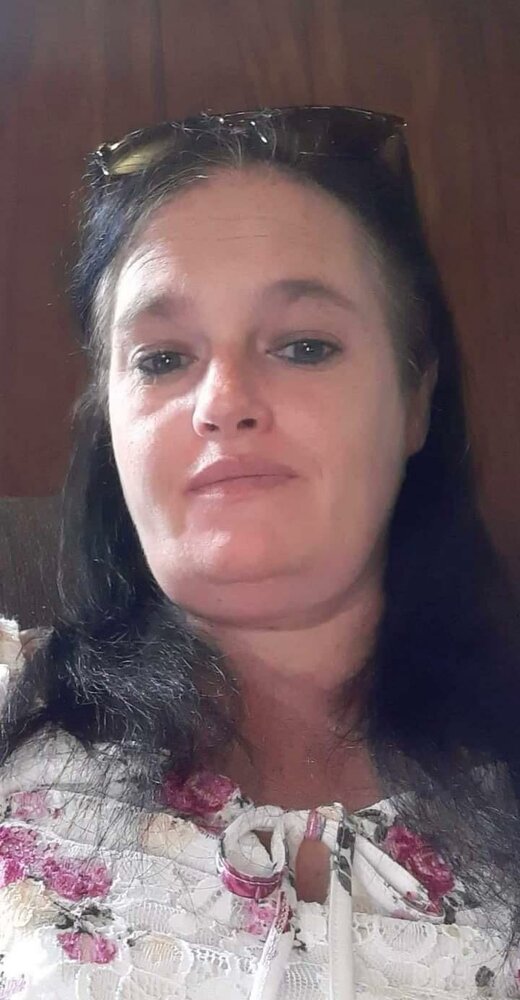 Share Your Memory of
Tonya
Obituary of Tonya Dawn Logan
Please share a memory of Tonya to include in a keepsake book for family and friends.
Tonya Dawn Logan, age 43, of Syracuse, New York, passed away with her three loving daughters by her side on October 28, 2023, due to health complications. She was born in Rome Floyd , Georgia, on February 24, 1980, to Sherrie Wyman and Danny Logan. As a child Tonya was considered to be headstrong as she preferred to be independent and do things her way. She was very loving to those around her as she had many cousins and a sister that she would create memories with. Tonya was fascinated by motorcycles from a very young age as her father was in a bike club and would always take her and her sister on long bike rides. Tonya learned how to cook and bake from her mother, as on the weekends she would visit her, there was always a special meal or dessert baked.
Tonya attended elementary school in Georgia before moving to New York and completing the rest of her years in Waterville. Tonya worked several jobs, many consisting of health care. She obtained her CNA certification and took care of many elderly people. Her most recent job was through Freedom Care in Syracuse where she took care of Eleanor Johnson whom she held very close to her heart.
Tonya was preceded in death by the love of her life, Timothy Paul Pike. They were together for three years before he passed away in a car accident on January 18, 2002; four months after welcoming their first child together, Ericka Pike. They planned to unite in marriage that same year. Together, Tonya and Timothy raised Sherrie Roman. Sherrie can recount various memories, one being her 2nd birthday where they celebrated by eating her favorite Barney cake.
Tonya was a wonderful mother and grandmother, always taking care of her family. Some memories her children can recount are:
Sherrie - "Back in 2022, when I was still pregnant with my fourth daughter, Karielys, I was very high risk and unable to do many things. During that time, my mother came down to help me rest and prepare for her arrival. While cleaning and wiping down my walls, I needed to take a break and so I sat down. When I did, I felt what I would describe as a big kick and my water broke. I looked at my mother and she automatically knew what had just happened. Knowing the chances of a prolapsed cord, she jumped up and grabbed her gloves as she was prepared to save her grandchild if needed. She proceeded to rush me to the emergency room, running every red light. My mom sat with me in the OR during my emergency C-section where she comforted me and let me know that everything was going to be okay with me and the baby. After the baby was born, my mom took a ton of photos of her and was the first to hold her. My mom helped me name her, coming up with the name "Gia" meaning God is gracious or a gift from God because she truly was."
Ericka - "During my mother's final moments, I was very sad as I knew she would not be here when I welcomed my last daughter. I sat near her bedside alone and crying as my siblings spoke to her doctors, telling her how I wish she could touch my belly and feel her grandbaby for the first and last time and how I was going to name her after her, calling her Seioni Dawn. My mom started moving, but I was afraid something was wrong, so I moved closer to help her. Before I knew it, she lifted her arm and reached out to touch my belly. Then is when I knew that she was honored and always going to be with us."
Samantha - "My mom is the strongest woman I know. While giving birth to me, her and I both almost died. My mom was willing to give her own life if that meant saving mine. Thankfully we both survived and ever since, she's been very protective of me. I'd call her my best friend. Because our birthdays are a day apart, we'd often celebrate together. One memory I'd like to share is, one day while me and my mom were at home, she started craving chocolate and as she was searching through the house she found chocolate bars in a bag. She grabbed one and asked me if I wanted half and I said yes. Out of nowhere we began laughing and laughing to the point we cried … come to find out we accidentally ate a THC infused Wonka bar. After, we continued to laugh and enjoy each other's company until it wore off. Many times we would sit and listen to music and talk about old times. One being when I would sit on top of her table as a baby and ask for chocolate milk, or in my words then, "chalka da milk". Another memory I have is back when I was younger, my older sister Ericka decided to put a marble in her nose and so I decided to do the same thing. My mom was so worried because she couldn't get it out without it going further and so we had to go to the hospital. When we got there, we were sitting in the waiting room but my mom was getting impatient waiting, so my mom placed my head on her lap, as she held one side of my nostril, and she told me to blow as hard as I can. I blew and blew until finally that marble flew out my nose. Then we went home and she laid with me and babied me, never leaving my side until I felt better."
Dylan - "I love my mom and I'm very thankful for the life she gave me. One memory I'll never forget is whenever I was upset she would do whatever she could to make me laugh. One thing she would do is put funny filters on her face and send them to me to cheer me up. A lot of times whenever I was upset or angry I would talk to my mom and she always had the right words to say. She always knew what to do to make me smile. One thing I'll never forget and will forever miss is receiving her Facebook memes. She was known to flood your phone with tons of funny sayings and pictures. I love you mom, I'll forever keep you in my heart "
Katelynn - "My favorite memory of mom was how she knew how to deal with my last pregnancy. When I was nesting before having my last little girl Brielle, she knew how I craved my ice, because I was obsessed with my ice chips. She'd freeze my water for me so that way I'd have it as soon as l craved it. At times I'd be like, "Where's ice? I need to make ice" and mom would laugh and say, "Already got it done, better get it before I do". She'd always come to my house to help me clean and prepare for my baby-to-come. At times she'd stay the night and help me as she'd do for any of my sisters. You're forever cherished mom. I love you."
Tonya was known for her spunky personality. She was the life of the party and could make anyone laugh but also had no problem speaking her mind when she felt like she had something to say. She was very protective of her loved ones and whenever they called her, she didn't hesitate to come to the rescue.
Tonya loved music. It was her love language and, at times, how she would express her feelings. She would listen to various genres, often singing to her children and grandchildren and trying to get them to dance with her. Some artists and songs she liked were: Billy Currington- Must Be Doin' Somethin' Right, Ozzy Osbourne- See You On The Other Side, Rascal Flatts- Why, Lynyard Skynard- Simple Man, Temptations- My Girl, and Garth Brooks- Thunder Rolls. Tonya would listen to "Free Bird" by Lynyard Skynard and cry as this would bring back memories of her father whom she missed dearly.
Tonya also enjoyed using TikTok where she'd recite many voice overs and trending dances, gaining thousands of followers. When she was not dancing, she would be in the kitchen cooking. She loved to cook and she would receive many compliments from anyone that ate her food. Some of her favorite dishes were pot roasts, steaks with loaded baked potatoes, homemade chicken parmigiana, meatloaf, and baked mac and cheese. She was known for her infamous banana pudding and homemade cheesecake. She had many secret ingredients. On holidays such as Thanksgiving, her children loved to celebrate with her as they always looked forward to leaving with full bellies.
Tonya did not attend church but believed in the power of prayer and that the Lord above would always make a way. She could also recite many verses of the Bible.
Surviving are her mother Sherrie Wyman of Calhoun, Georgia, her step-father Ronnie Joe Wyman of Brookfield, NY; her four children, Sherrie Roman (Sherrie Baby), Ericka Pike (Nick), Samantha Tesak (Hunner Bun) and Dylan Tesak (Dill Pickle), as well as her many grandchildren, Elaina Roman (Monkey), Yaera Roman-Perez (LeeLuu), Kayceon Foster (Buzz) , Izaiyra Santiago (Shrimpy), Jonnathan Santiago JR (Jonnie), Janelle Foster (Nelly Belly Sugary Doo) , Karielys Santiago (Kari Baby), Iseli Rivera and (unborn) Seioni Dawn who will be named after her. Her daughters-by-heart, Nicole Galvin (Brooklynn), Katelynn Telfer and her three children, Julianna Telfer (JuJu), Vivienne Telfer (Vivi) and Brielle Telfer (Bri), all of New York. She is also survived by her only blood sister Sherrie Denise Moore (Disney) and brother-in-law Shane, her Aunt Cynthia Nesbitt and Uncle Kim, and her uncle Kenneth, as well as many other family members all of Calhoun, Georgia. Tonya is also survived by her childhood friend whom she also considered her sister, Dawn Marie Garcia of Titusville, Florida, along with nieces and nephew, Natasha Torres and twins, Anthony Torres and Aniesia Torres. Tonya was predeceased by her father Danny Logan, Granddaughter Leah Foster, and Nephew Joshua Torres.
Relatives and friends are invited to attend her funeral service on Sunday, November 5, 2023 at 4:00 PM at the T.Revels-Gibson Funeral Service, 144 Eagle St., Utica, NY. Calling hours will be Sunday 2:00 PM to the time of services.
Tonya's family would like to thank all of the providers at St. Joseph's Medical Center of Syracuse, NY, and Strong Memorial Hospital of Rochester, NY, as well as the many nurses involved for taking care of Tonya with such dignity, compassion, and respect. A special thanks to Dr. Mark M of the cardiovascular team for answering any and all questions we had and for his sincerity. A special thank you to her friend, Jennifer Thomas, for all her kindness and compassion.
Expressions of sympathy may be placed on Tonya's online memorial page by going to www.iocovozzifuneralhomes.com
To plant a beautiful memorial tree in memory of Tonya Logan, please visit our Tree Store
A Memorial Tree was planted for Tonya
We are deeply sorry for your loss ~ the staff at V.J. Iocovozzi Funeral Home, Inc.
Services for Tonya Logan
There are no events scheduled. You can still show your support by planting a tree in memory of Tonya Logan.
Plant a tree in memory of Tonya
Online Memory & Photo Sharing Event
Ongoing
Online Event
About this Event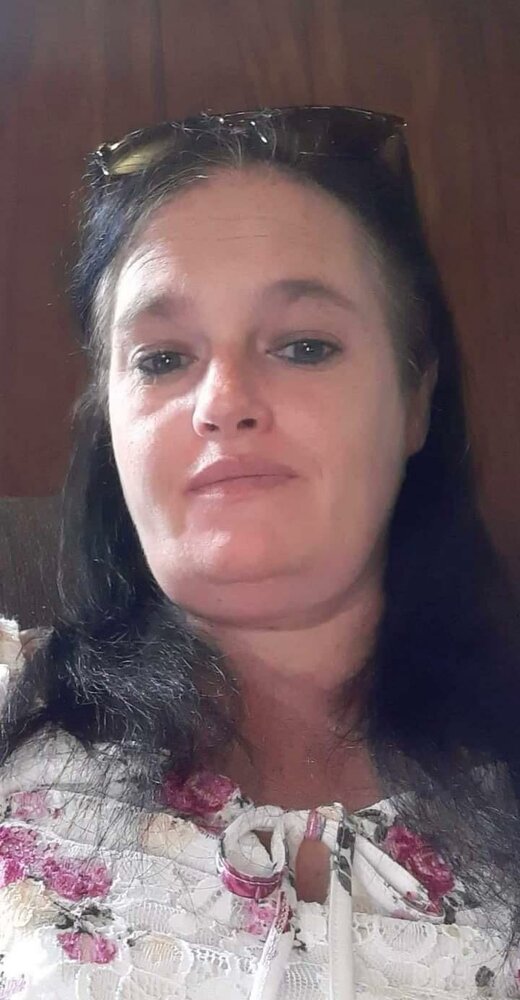 In Loving Memory
Tonya Logan
1980 - 2023
Look inside to read what others have shared
Family and friends are coming together online to create a special keepsake. Every memory left on the online obituary will be automatically included in this book.
ABOUT US
We, at the Iocovozzi Funeral Homes, are proud to be family owned & operated.
Frankfort
203 Second Ave.
Frankfort, New York 13340
(315) 894-2211
Herkimer
329 S.Washington St.
Herkimer, New York 13350
(315) 866-0732