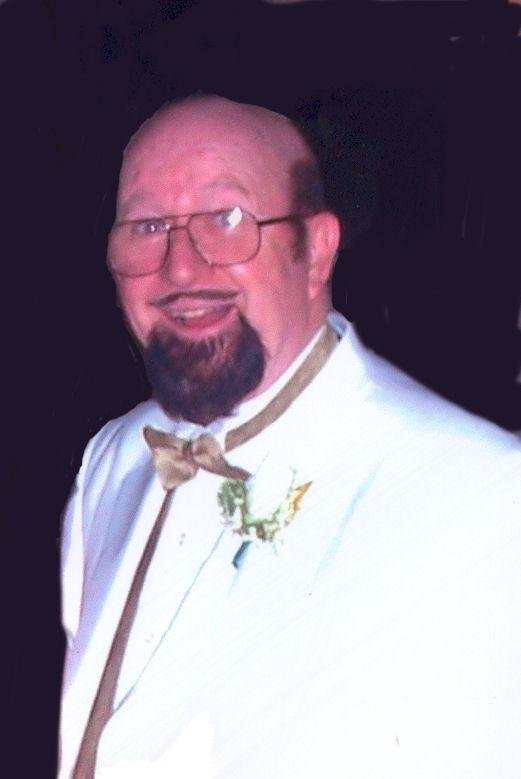 Share Your Memory of
Raymond
Obituary of Raymond George Morton
Ilion - Mr. Raymond George Morton, 74, of 31 Richfield St passed away Thursday, September 20, 2007 in St. Elizabeth's Medical Center. He was born in Frankfort on September 19, 1933, the son of the late Glenn and Anna Meisner Morton. He attended Ilion schools and graduated from Ilion High School with the class of 1953. He was united in marriage with Cecilia Caiola on July 2, 1955 in St. Louis Church, Buffalo with the Rev. Alfred Bosack, pastor officiating. Ray was employed as the Head Custodian for Ilion High School for many years. He was also the proud owner of "Morton's Front Page News" for 8 years. Many may remember Ray for his love of Big Band music and his radio show "Ray's Rendezvous" on WYUT in Herkimer, "The music of your life" station. Ray was extremely patriotic, he loved his country dearly and displayed the American flag with great pride and filled his home with the symbol of freedom, the American bald eagle. He was a loving husband and father and took particular joy in his grandchildren, attending every sporting event, piano recital and school function. His great passions of life were Alan Ladd, John Wayne, Emeril LaGasse and the New York Yankees. Ray is survived by his beloved wife, Ceil Morton, his five children, Susan & Allan Brin of Ilion, Sandra & Randy Walls of Overland Park, KS, Stephen & Sarah Morton of Frankfort, Sharon Morton of Rome, Stacey & Francis Kattato of Cold Brook and Shelly Morton our angel in heaven who passed away in 1966; one sister & brother in law, Barbara & Robert Tibbits of Harleysville, PA; his cherished grandchildren, John Stemmer of Boston, MA, Eric & his wife, Shanda Walls of Elmira, Adam & his wife, Amy Walls of Jamestown, NY, Brian Morton serving with the USAF in the Persian Gulf, Nicholas Kattato and James Kattato both of Cold Brook and the twins Jacob & Abigail Morton both of Frankfort; his great granddaughters, Isabella Walls and Mia Walls both of Elmira; his in laws, Marion Morton of Marietta, OH, Fanny Nicolette, Sam Caiola, Tina Caiola, Florence Caiola, Joan Murphy, Charles & Angie Caiola all of Frankfort and Joseph & Rachel Caiola of Little Falls; Ray's close friends, Sam & Carol Leonis and Louis & Naomi Rossi all of Ilion, and several nieces, nephews and cousins. He was predeceased by three brothers, Walter Morton, Roderick Morton and Richard Morton, one sister & brother in law, Marion & her husband, David Conover, his in laws, Mary & Michael Ruffalo, Rose & Sam Piazza, Richard Murphy, Lillian Caiola, Angelo Nicolette, and Peter Caiola. His funeral will be held Monday morning at 9:00 am in the V. J. Iocovozzi Funeral Home, Inc., 203 Second Ave. Frankfort with the Rev. George Greene, officiating. Interment will be in Mt. Olivet Cemetery. Calling hours will be Sunday from 4-8 at the V. J. Iocovozzi Funeral Home, Inc. The Morton family would like to express their sincere appreciation to the wonderful staff of St. Elizabeth's Medical Center, especially Dr. V. Sharma for his kindness and tender care, Dr. Aiello & Dr. Farkouh. All the nurses of 3C, 3B & Special Care, especially Frank & Valerie Fessia, Darlene Gubager and Pat from the transport department. Your visits, kind words and prayers will always be with us. Contributions in Ray's memory may be made to Ilion Ambulance c/o Central Fire Station, Ilion, NY 13357. Envelopes will be available at the funeral home. Expressions of sympathy may be placed on Ray's online memorial page by going to www.iocovozzifuneralhomes.com
To send flowers to the family or plant a tree in memory of Raymond Morton, please visit Tribute Store
Mass of Christian Burial
Monday, September 24, 2007
V. J. Iocovozzi Funeral Home, Inc.
203 Second Ave.
Frankfort, New York, United States
Interment at: Mt. Olivet Cemetery
Monday, September 24, 2007
Mt. Olivet Cemetery
Elizabeth St.
Frankfort, New York, United States
Additional Obit Info
He was the proud owner of "Morton's Front Page News" for 8 years. Many may remember Ray for his love of Big Band music and his radio show "Ray's Rendevous" on WYUT in Herkimer, "The music of your life" station. Ray was extremely patriotic. he loved his country dearly and displayed the American flag with great pride and filled his home with the symbol of freedom, the American bald eagle. He was a loving husband and father and took particular joy in his grandchildren, attending every sporting event, piano recital and school function. His great passions of life were Alan Ladd, John Wayne and Emeril LaGasse and the New York Yankees. The Morton family would like to express their sincere appreciation to the wonderful staff of St. Elizabeth's Medical Center, especilly Dr. V. Sharma for his kindness and tender care, Dr. Aiello & Dr. Farkouh. All the nurses of 3C, 3B & Special Care, especially Frank & Valerie Fessia, Darlene Gubager and Pat from the transport department. Your visits, kind words and prayers will always be with us.
ABOUT US
We, at the Iocovozzi Funeral Homes, are proud to be family owned & operated.
Frankfort
203 Second Ave.
Frankfort, New York 13340
(315) 894-2211
Herkimer
329 S.Washington St.
Herkimer, New York 13350
(315) 866-0732