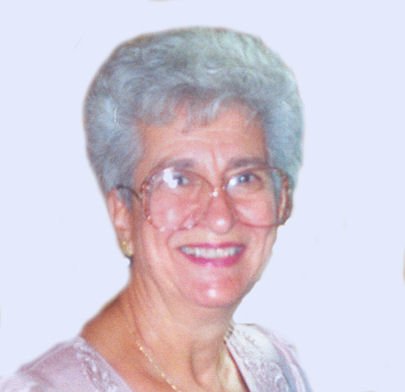 Share Your Memory of
Virginia
Obituary of Virginia Lambert Reina
Mrs. Virginia Lambert Reina Frankfort - Mrs. Virginia Lambert Reina, 78, of 509 S. Litchfield St passed away peacefully in the loving home of her son, daughter in-law and grandson, Joe, Bonnie and Samuel Reina on Friday, March 23, 2007. She was born on November 3, 1928 in Frankfort, daughter of the late Joseph and Jennie Merola Lambert. She attended Frankfort Schools and graduated from Frankfort Schuyler High School in June 1946. She attended the College of St. Rose in Albany, NY and Utica College of Syracuse University. She graduated Magna Cum Laude with a degree in Education with the class of 1948. She attended graduate school and received a Master's degree in audio-visual education. She received a National Science Foundation scholarship to the University of Buffalo. She completed 36 graduate hours in Mathematics and Computer Sciences at the State University College at Oneonta and Utica College. Virginia was united in marriage to Salvatore (Sam) Reina on August 18, 1951 in St. Mary's Church, Frankfort. It was a blessed union of 53 years until Sam's passing on June 13, 2004. Virginia taught Mathematics and Computer Science at Frankfort High School from September 1949 until June 1989. She was selected by the Bureau Chief of Mathematics of the New York State Education Department to teach an academic in-service course on "New Mathematics" to all Herkimer County elementary teachers. She was selected by the Research Foundation of the City University of New York to be a member of the core curriculum team to develop match curricula for occupational education students. Virginia was a member of the Frankfort Schuyler Teachers' Association for over forty years, Past President for two terms, Past Vice-President, Chair of the Professional Advancement committee, and a member of the Herkimer County Teachers' Association for over twenty years. She was a forty year member of NYSUT, Chair of the Central Conference of Math Teachers, a charter member assisting in the organization and inception of the Association of Mathematics Teachers of New York Sate, a member of the National Council of Teachers of Mathematics. The New York State Board of Regents selected her to write questions for the yearly Regents exams. She received a grant from the Kettering Foundation of Colgate University for innovation in the use of electronic calculators in the classroom. She received three National Defense grants for equipment and costs for computer mathematics courses, one of which was a teletype terminal connected to Griffiss Air Force Base. In 1974 she received a national recognition, the "Outstanding Secondary Educator of America" award. She was appointed to the Herkimer County Community College Board of Trustees by Governors Cuomo and Carey and served as Chair, Vice-Chair and Secretary of the Board. During her tenure as Board Chair, she played a major leadership role on the board at a critical time in the college's history. As a Trustee her teaching background consistently echoed to her fellow trustees the importance of focusing on the students in the classrooms of HCCC. Virginia was actively involved in the FSCS PTO, St. Mary's PTG, and St. Mary's Parish Council, of which she was a member and Chair of the Education committee for three years. Virginia was a communicant of Our Lady Queen of Apostles Church. She and her husband Sam were very involved in the building of St. Mary's church and school. She is survived by one son and daughter in-law Joe and Bonnie Reina, Frankfort; two daughters and sons in-laws, Joyce and Kevin Donovan of Tucson, AZ and Sally and Tim Hackett of Raleigh, NC; her cherished grandchildren who will miss "No-No" dearly, Jessie, Casey, and Micah Donovan, Samuel Reina, Timothy Daniel and Jenna Rose Hackett. She also leaves her in-laws, Mamie Lille of Frankfort, Angelo and Frances Reina of Frankfort, Frank and Lucille Reina of Utica, Eleanor Reina of Ilion; her dear friend of over 70 years, Rosemarie Button; close family friend, Auggie "Mort" Licari; her close cousins Phyllis and Joe Rocco, and several nieces, nephews and cousins. She was predeceased by her sister Frances Joyce Lambert on October 1, 1927. Her funeral will be held Monday morning at 9 a.m. from the V.J. Iocovozzi Funeral Home, Inc., 203 Second Ave., Frankfort, and at 9:30 a.m. in Our Lady Queen of Apostles Church, where a Mass of Christian Burial will be celebrated by the Rev. John Yanas, pastor. Interment will be in Mt. Olivet Cemetery. Calling hours will be Sunday from 4 to 8 p.m. at the V.J. Iocovozzi Funeral Home, Inc. In lieu of flowers, contributions in Virginia's memory may be made to the Virginia Lambert Reina Scholarship Fund of Frankfort Schuyler Central School to be used for students who excel in Mathematics. Envelopes will be available at the funeral home. The family deeply appreciates the love and dedication shown to Virginia by Bonnie, Joey and Samuel. They opened their home with loving hearts and welcoming arms to Virginia after Sam's passing. Virginia was able to live her final years of this life in the loving home of her childhood. There will be a special place for them in heaven for all they did to care for her when she no longer could care for herself. The family thanks Beth Schorer and Mary Sportello for providing care and solace to Virginia over the years. "I'll be seeing you in all the old familiar places that this heart of mine embraces all day through… I'll find you in the morning sun and when the night is new. I'll be looking at the moon, but I'll be seeing you." Mom, we are so proud that you are our mother. Go with the angels and finally be at peace. Expressions of sympathy may be placed on Virginia's online memorial page by going to www.iocovozzifuneralhomes.com
To send flowers to the family or plant a tree in memory of Virginia Reina, please visit Tribute Store
Mass of Christian Burial
Monday, March 26, 2007
Our Lady Queen Of Apostles Church
S. Frankfort St.
Frankfort, New York, United States
Interment at: Mt. Olivet Cemetery
Monday, March 26, 2007
Mt. Olivet Cemetery
Elizabeth St.
Frankfort, New York, United States
Additional Obit Info
Mrs. Virginia Lambert Reina Frankfort - Mrs. Virginia Lambert Reina, 78, of 509 S. Litchfield St passed away peacefully in the loving home of her son, daughter in-law and grandson, Joe, Bonnie and Samuel Reina on Friday, March 23, 2007. She was born on November 3, 1928 in Frankfort, daughter of the late Joseph and Jennie Merola Lambert. She attended Frankfort Schools and graduated from Frankfort Schuyler High School in June 1946. She attended the College of St. Rose in Albany, NY and Utica College of Syracuse University. She graduated Magna Cum Laude with a degree in Education with the class of 1948. She attended graduate school and received a Master's degree in audio-visual education. She received a National Science Foundation scholarship to the University of Buffalo. She completed 36 graduate hours in Mathematics and Computer Sciences at the State University College at Oneonta and Utica College. Virginia was united in marriage to Salvatore (Sam) Reina on August 18, 1951 in St. Mary's Church, Frankfort. It was a blessed union of 53 years until Sam's passing on June 13, 2004. Virginia taught Mathematics and Computer Science at Frankfort High School from September 1949 until June 1989. She was selected by the Bureau Chief of Mathematics of the New York State Education Department to teach an academic in-service course on "New Mathematics" to all Herkimer County elementary teachers. She was selected by the Research Foundation of the City University of New York to be a member of the core curriculum team to develop match curricula for occupational education students. Virginia was a member of the Frankfort Schuyler Teachers' Association for over forty years, Past President for two terms, Past Vice-President, Chair of the Professional Advancement committee, and a member of the Herkimer County Teachers' Association for over twenty years. She was a forty year member of NYSUT, Chair of the Central Conference of Math Teachers, a charter member assisting in the organization and inception of the Association of Mathematics Teachers of New York Sate, a member of the National Council of Teachers of Mathematics. The New York State Board of Regents selected her to write questions for the yearly Regents exams. She received a grant from the Kettering Foundation of Colgate University for innovation in the use of electronic calculators in the classroom. She received three National Defense grants for equipment and costs for computer mathematics courses, one of which was a teletype terminal connected to Griffiss Air Force Base. In 1974 she received a national recognition, the "Outstanding Secondary Educator of America" award. She was appointed to the Herkimer County Community College Board of Trustees by Governors Cuomo and Carey and served as Chair, Vice-Chair and Secretary of the Board. During her tenure as Board Chair, she played a major leadership role on the board at a critical time in the college's history. As a Trustee her teaching background consistently echoed to her fellow trustees the importance of focusing on the students in the classrooms of HCCC. Virginia was actively involved in the FSCS PTO, St. Mary's PTG, and St. Mary's Parish Council, of which she was a member and Chair of the Education committee for three years. Virginia was a communicant of Our Lady Queen of Apostles Church. She and her husband Sam were very involved in the building of St. Mary's church and school. She is survived by one son and daughter in-law Joe and Bonnie Reina, Frankfort; two daughters and sons in-laws, Joyce and Kevin Donovan of Tucson, AZ and Sally and Tim Hackett of Raleigh, NC; her cherished grandchildren who will miss "No-No" dearly, Jessie, Casey, and Micah Donovan, Samuel Reina, Timothy Daniel and Jenna Rose Hackett. She also leaves her in-laws, Mamie Lille of Frankfort, Angelo and Frances Reina of Frankfort, Frank and Lucille Reina of Utica, Eleanor Reina of Ilion; her dear friend of over 70 years, Rosemarie Button; close family friend, Auggie "Mort" Licari; her close cousins Phyllis and Joe Rocco, and several nieces, nephews and cousins. She was predeceased by her sister Frances Joyce Lambert on October 1, 1927. Her funeral will be held Monday morning at 9 a.m. from the V.J. Iocovozzi Funeral Home, Inc., 203 Second Ave., Frankfort, and at 9:30 a.m. in Our Lady Queen of Apostles Church, where a Mass of Christian Burial will be celebrated by the Rev. John Yanas, pastor. Interment will be in Mt. Olivet Cemetery. Calling hours will be Sunday from 4 to 8 p.m. at the V.J. Iocovozzi Funeral Home, Inc. In lieu of flowers, contributions in Virginia's memory may be made to the Virginia Lambert Reina Scholarship Fund of Frankfort Schuyler Central School to be used for students who excel in Mathematics. Envelopes will be available at the funeral home. The family deeply appreciates the love and dedication shown to Virginia by Bonnie, Joey and Samuel. They opened their home with loving hearts and welcoming arms to Virginia after Sam's passing. Virginia was able to live her final years of this life in the loving home of her childhood. There will be a special place for them in heaven for all they did to care for her when she no longer could care for herself. The family thanks Beth Schorer and Mary Sportello for providing care and solace to Virginia over the years. "I'll be seeing you in all the old familiar places that this heart of mine embraces all day through… I'll find you in the morning sun and when the night is new. I'll be looking at the moon, but I'll be seeing you." Mom, we are so proud that you are our mother. Go with the angels and finally be at peace. Expressions of sympathy may be placed on Virginia's online memorial page by going to www.iocovozzifuneralhomes.com
ABOUT US
We, at the Iocovozzi Funeral Homes, are proud to be family owned & operated.
Frankfort
203 Second Ave.
Frankfort, New York 13340
(315) 894-2211
Herkimer
329 S.Washington St.
Herkimer, New York 13350
(315) 866-0732