---
(315) 894-2211 | ​(315) 866-0732
Proudly serving Herkimer and Oneida Counties.

​OUR FUNERAL HOME

OUR LOCATIONS

REMEMBRANCE SUITE
Welcome to Iocovozzi Funeral Homes
We Create Honoring and Healing Experiences
The staff members of Iocovozzi Funeral Homes will guide your family in creating a meaningful ceremony to honor the life and memory of a loved one. A ceremony can be anything you wish it to be: simple or elaborate, traditional or unique. No matter how it's tailored, such a ceremony is an important step in recovering from loss.
Please feel free to browse our pages to learn more about pre-planning a funeral and grief support, as well as the traditional funeral and cremation services that we have to offer. If you have any questions or concerns please feel free to contact us at anytime, we are available by phone or e-mail, or drop by the office in person. We are always here to help.
We understand that it is not always possible to attend a service or visitation in person, so we encourage you to use our beautifully designed interactive online tributes to pay your respects. Leave a condolence, share a memory, post a photo, light a candle and more!
Looking for something you can't find? We make it easy to get the answers you need. Ask the Director a question anytime. Click here or on the image below!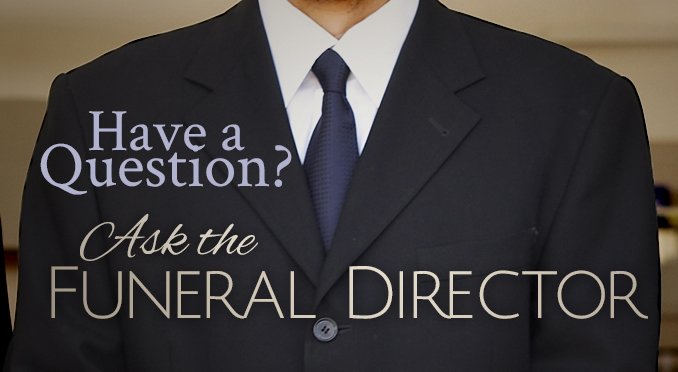 Iocovozzi Funeral Homes Locations
We have locations in Frankfort and Herkimer New York, serving families throughout the Herkimer county. We stand behind our reputation and will continue to serve our communities with the values instilled by our funeral directors.
V.J. Iocovozzi Funeral Home, Inc.
203 Second Ave.
Frankfort, NY 13340
Telephone: (315) 894-2211
Fax: (315) 894-5546
Email: vj78@aol.com
Website: www.iocovozzifuneralhomes.com
Driving Directions: Click Here


Petykiewicz, Iocovozzi & Burns Funeral Home
329 S. Washington St.
Herkimer, NY 13350
Telephone: (315) 866-0732
Fax: (315) 894-5546
Email: vj78@aol.com
Website: www.iocovozzifuneralhomes.com
Driving Directions: Click Here
Remembrance Suite
Our Remembrance Suite has everything you need to memorialize your loved one. From unique 3D crystal tributes, custom 3D printed urns, to Portraits Of Life. We also offer a vast selection of Remembrance Products.
Remembrance Store: Can't find the words? Order a gift of comfort today. Browse through our vast selection of Remembrance Products.
3D Crystal Tributes: Honor your loved one with a unique 3D Crystal Tribute. Upload your photo, and choose your crystal tribute style, from the comfort of your own home.
3D Urns by Eturnal Memorials: Custom 3D Printed Cremation Urns By Eturnal Memorials. Make a custom urn for your loved one in just six easy steps. If you can imagine it, we can create it.
Portraits Of Life: Capture their life, and their moment in our exclusive Portraits of Life. They are beautifully designed Portraits of a life remembered.